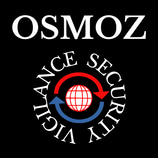 Your career with us / Recruitment policy
Osmoz Vigilance Security is a dynamic company with strong growth potential. We are always open to your application and we react quickly.
We have implemented a recruitment policy for our future agents and employees based on values ​​that form the spririt of Osmoz. We invite you to share those values in order to meet our expectations and the expectations of our clients.

On joining the team, you will become an abassador of our values:
- Punctuality and professionalism
- Team spirit and discretion
- Efficiency and respect
- Humility and courage
- Respect ot the code of ethics of private security
Our agents have the appropriate and required qualifications for each position and mission. All our private security agents MUST have a valid professional card as well as an up-to-date SST card (RESCUER AT WORK) or PCS1 (basic first aid training).
All our SSIAP1/2/3 agents (Fire Safety and Personal Assistance Service) must have their up-to-date diploma, as well as a valid SST or PSC1 card.
Some missions also require the professional card:
PRIVATE SECURITY AGENTS (surveillance and guarding, events, luxury and prestige, etc.):
- Up-to-date professional card and SST or PCS1.

Agents SSIAP1/2/3
- SSIAP diploma and up-to-date retraining, up-to-date SST or PCS1 card, professional card if required for the mission.

Guard Dog Security/Security Agent Cynophile:
- Up-to-date professional card as well as the dog's up-to-date documents.

Reception and Hostesses:
- Impeccable presentation, courtesy, communication skills, availability and discretion and a good knowledge of English and/or other languages.
Osmoz Vigilance Security is committed to a recruitment process aimed at equal opportunities and the practice of non-discrimination in all its forms.

We implement a maximum of actions for the recruitment and retention in employment of people with disabilities.

In order to achive this, we colloborate with the services of Agefiph (National association for the management of the fund for the professional integration of disabled people / PMR).
Together for security excellence !